It's time for fall! Pumpkin spice lattes, cardigan sweaters, and foggy mornings are in the near future. Also, apples and pears are now in season and pumpkin patches with corn mazes are opening. Read below to learn about some local orchards and farms to explore before the steady rains return. And check out some fun exercises to try in the spirit of these adventures.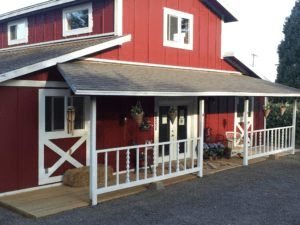 Located off Farmington Road in Beaverton, Bell's Orchard, a U-pick and pre-picked fruit farm, is eagerly awaiting the arrival of Braeburn apples this week. They also offer Honeycrisp apples amongst many others. Pears will be ripening in the coming weeks, including Barlett, Bosc, and D'Anjou pears. The orchard prides itself as "short friendly" meaning there are no ladders needed to reach their fruits, making this place quite kid-friendly. Sign up for their weekly email for the latest updates on when the fruit is ready.
Try this exercise to practice grabbing for that low hanging fruit:
Sidestep Squats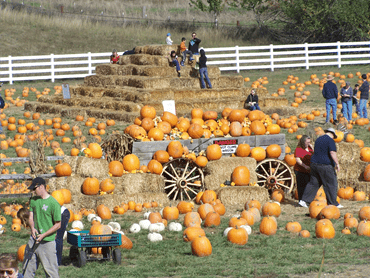 Roloff Farms is the famous pumpkin patch in Helvetia owned by the family featured in "Little People, Big World." It is set to open their farm to the public starting October 1st on Fridays, Saturdays, and Sundays. Their farm boasts a ¼ mile scenic walk through the farm that also includes a wagon ride. There will be face painting, air cannons, and delicious fall treats to sample as well. And of course, there will be pumpkins and a variety of gourds to choose from and take home.
Practice lifting the biggest pumpkin you can find with this exercise:
Upright Row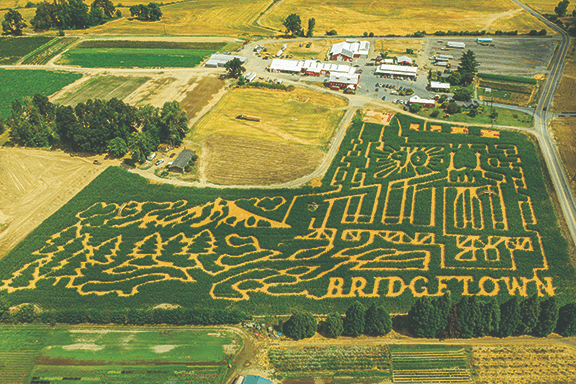 The theme of this year's 8-acre corn maze is "Bridgetown," representing how the bridges of Portland connect the city and its residents to the Oregon Coast, the Columbia River Gorge and the Willamette Valley. Open 7 days a week starting on Labor Day weekend, this attraction is open rain or shine (just remember to wear the right shoes!). Be prepared to walk about 2 miles in the maze or about 45-60 minutes. And if you want more maze time, there are two halves of this epic field to explore. Also on Sauvie Island is the original Pumpkin Patch where you can find a pumpkin to carve and meet some furry friends at the Big Red Animal Barn.
Before you enter the corn maze, warm up with these dynamic stretches: