Keeping Kids in the Game
Working with players, parents and coaches to prevent injury in our young athletes
Impact Physical Therapy is teaming up with Hillsboro area youth sports players, coaches, and parents to reduce injuries, optimize performance, and teach early intervention with the ultimate goal of creating lifelong athletes.
According to the CDC, more than half of all sports injuries in children are preventable. Let's work together for healthier, lifelong athletes!
What is an overuse injury?
Overuse injuries occur from repetitive motions. When you think of injuries, what comes to mind? Most people think of acute injuries—injuries that are the result of a single, traumatic event, like wrist fractures, shoulder dislocations, and muscle strains.
Overuse injuries are the other type of injury. Because overuse injuries occur over time and are more subtle in their nature, you may be less aware of how they occur. They are the result of repetitive micro-trauma to the tendons, bones, and joints. You've probably heard of some of the most common: tennis elbow (lateral epicondylitis), swimmer's shoulder (rotator cuff tendinitis and impingement), and shin splints are all nagging injuries that result from overtraining and improper biomechanics. To your otherwise healthy, active youth athlete, overuse injuries can pose a great danger to their lifelong health.
Preventing sports injuries
Keep your young runner healthy and on the track. According to the CDC, more than half of all sports injuries in children are preventable. While there is no single solution to stopping sports injuries, prevention is possible! Impact works to educate parents, coaches, and players about the things you can do to stay in the game–for life!
Impact helps local sports teams develop sport-specific dynamic warm ups, effective post-game stretching routines, and pre- and post-season workout schedules. We would love to partner with your organization or team to develop an injury prevention program that fits the needs of your athletes.
Contact us today to talk to our staff about Impact's Keeping Kids in the Game program.
Keeping Kids on the Diamond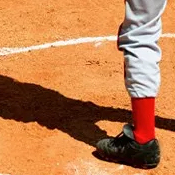 Youth baseball and softball players are particularly prone to overuse injuries in the elbow and shoulder. It is imperative that young players and coaches understand how to train effectively and identify overuse symptoms early before injury happens. As fans of the "greatest game", we love to work with young baseball and softball players of all ages to keep them on the diamond.
Keeping Kids on the Court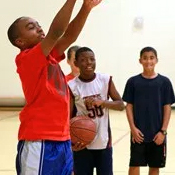 Court players who participate in sports such as volleyball, basketball, and tennis players are prone to overuse injuries of the shoulder, ankle sprains, foot fractures, and finger sprains. 'Keeping Kids on the Court' works with Hillsboro area youth court players during pre-, in-, and post- seasons to prevent injuries and learn safe training techniques while improving performance.
Keeping Kids on the Field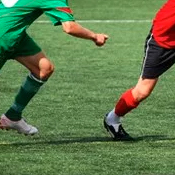 Kids and teens who play field sports are susceptible to a wide range of injuries, from concussions to torn ACLs. Impact works with players, parents, and coaches of soccer, field hockey, football, lacrosse, and rugby to prevent injuries and learn how to train smarter on and off the field.
Keeping Kids on the Track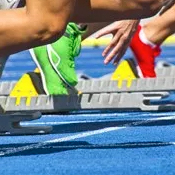 Running is a great, accessible sport for people of all ages and should be enjoyed long past school age programs. Youth who participate in track and cross country need to know how to develop a running plan and strategy that is compatible with their goals and your current level of fitness. Impact works with running clubs, track and field coaches, athletes, and parents to keep kids on the track for the rest of their lives.
Make an appointment
Impact Physical Therapy of Hillsboro
4950 NE Belknap Court
Suite 107
Hillsboro, OR 97124
(503) 615-5969
- - -
Impact Physical Therapy of Banks
13590 NW Main St
Banks, OR, 97106
(971) 713-3960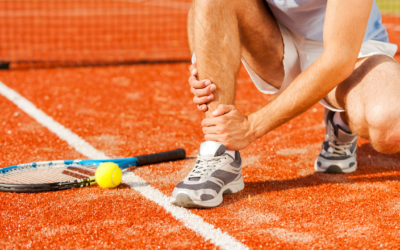 Start Slow and Build Up Sprains/Strains can happen if the volume of training is increased too much too fast. I know I did this as a kid with no pre-training for my sports seasons. Too Much training too fast can lead to tendonitis/osis or inflammation of a tendon,...
read more
Meet our team

Impact Physical Therapy of Hillsboro is a team of experienced, skilled Physical Therapists who genuinely care about helping each patient return to the highest possible level of function.