Your Physical Therapy Team

Nidhi Samosawala,  PT
Physical Therapist
---
As a physical therapist, Nidhi has a thriving interest in helping people
reach their health and healing goals. In 2016, Nidhi migrated to the United States with her husband from the western part of India (Surat, Gujarat). She was in Boston,
MA from 2016 to 2018, while she was rotating through Brigham and Women's Hospital gaining further clinical experience in practice in the United States. She then moved to the beautiful pacific NW in 2018 when her husband got recruited at the Oregon Health & Science University as an interventional cardiology physician.
Nidhi got her bachelor's in physical therapy in India from 2007-2012 with further specialization fellowship in Cardiopulmonary Physical therapy from 2012-2014 at Manipal University, Karnataka, India. Before moving to the US in 2016, Nidhi worked actively in several hospitals and outpatient clinics in India helping several post-operative patients.
As a physical therapist, she is skilled to work with a very heterogenous group of patients that have any type of musculoskeletal issues, whether it may be due to a traumatic accident, post-operative conditions, or chronic pain symptoms. In her practice, she has developed a strong emphasis in manual therapy techniques. In order to gain the best outcomes, she works to precisely to understand the true cause of an individual's symptoms and treat them with the best treatment approach. Her best tip for health and wellness is "Be consistent and persistent!".
She typically likes to de-stress by spending quality time with her little son and husband. She loves connecting with people. Whenever she gets a chance, she enjoys long drives and spending time in nature at the beaches.
Favorite Activity: Exploring new places, playing Sudoku & Wordle
Favorite Places: Crater Lake, Monterey Bay
Favorite TV shows: Manifest, Friends
Emails are for non-urgent communication only.
Please call our office at (503) 615-5969 for information regarding your appointment, including cancellations and rescheduling.
Make an appointment
Impact Physical Therapy of Hillsboro
4950 NE Belknap Court
Suite 107
Hillsboro, OR 97124
(503) 615-5969
- - -
Impact Physical Therapy of Banks
13590 NW Main St
Banks, OR, 97106
(971) 713-3960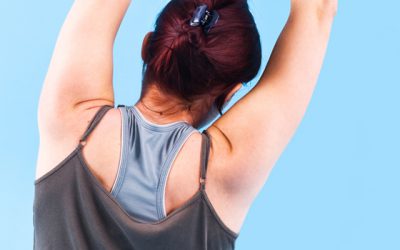 A recently published medical study on the role exercise plays in preventing the risk of prolonged back pain only reinforces the healing power movement has in our everyday lives – specifically when it comes to combating back pain – says physical therapist Kent Bond, PT, owner of Impact Physical Therapy of Hillsboro.
read more
Meet our team

Impact Physical Therapy of Hillsboro is a team of experienced, skilled Physical Therapists who genuinely care about helping each patient return to the highest possible level of function.