Take Your Game To The Next Level
Minimize Fatigue
Promote Healing
Prevent Injury
Improve Strength
What is ELEVATE? ELEVATE is the Sports Performance division of Impact Physical Therapy. Our Arm Care Program was developed to minimize damage, facilitate healing, improve flexibility and enhance recovery between pitching episodes.
Visit us. ELEVATE Arm Care was developed to be used the day after a pitching episode. Proper arm recovery is best achieved when treated within 24 hours of pitching.
How we work. Sessions are all 15 minutes long with dedicated one-on-one care with a physical therapist. Working one-on-one allows for personalized therapy that will benefit you specifically.
Sign-up now for our ELEVATE Arm Care Program. With three different session packs available, one will be a great fit for you! Learn more about session options and ELEVATE on our website. Call or visit our office in Hillsboro to purchase your ELEVATE Arm Care sessions
| | |
| --- | --- |
| 3 Sessions | $60 |
| 6 Sessions | $120 |
| 9 Sessions | $180 |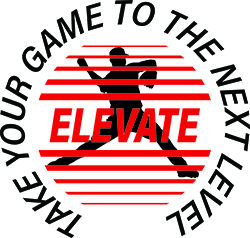 Make an appointment
Impact Physical Therapy of Hillsboro
4950 NE Belknap Court
Suite 107
Hillsboro, OR 97124
(503) 615-5969
- - -
Impact Physical Therapy of Banks
13590 NW Main St
Banks, OR, 97106
(971) 713-3960