What is ASTYM?
ASTYM (A'-stim) stands for "a stimulation" of the body's healing response, which results in the remodeling/resorption of scar tissue and the regeneration of degenerated tendons. The approach is a non-invasive therapy that works fast and consistently…no meds, no needles, no surgery.
The ASTYM process is specific and has proven effective through documented, consistent, desirable outcomes – results physicians and patients have come to expect and trust. Developed by a research team of physicians, physical therapists, and scientists, this protocol-driven system yields long-term results with short-term therapy, even when other treatments have failed. Only Astym-certified clinicians may perform the Astym treatment.
Can ASTYM help my condition?
The following are some of the many diagnoses that demonstrate excellent clinical results when
treated with the ASTYM system:
Achilles tendinopathy
Ankle sprain
Carpal tunnel syndrome
DeQuervain's tenosynovitis
Golfer's elbow (medial epicondylosis)
Groin sprain/strain
Hamstring strain
Impingement/tendinopathy of the rotator cuff
IT band syndrome
Joint contractures
Jumper's knee (patellar tendinopathy)
Overuse injuries
Pain or loss of motion following surgery or trauma
Plantar fasciopathy/heel spurs
Scar tissue/adhesions
Shin splints
Tennis elbow (lateral epicondylosis)
Thumb/finger sprain
Wrist sprain
Ask us if ASTYM may be a part of your physical therapy experience at Impact!
"Of all the physical therapy clinics I have been to; Impact has been the best! Kent hires the most qualified and kind staff from the front desk to the top therapists! Impact has been there for me and my family through my road to recovery and as a support system for us as we have gone through a lot of life's challenges during the two years that I have been there. There is no other physical therapy clinic in Oregon that can even compete with Impact."
Make an appointment
Impact Physical Therapy of Hillsboro
4950 NE Belknap Court
Suite 107
Hillsboro, OR 97124
(503) 615-5969
- - -
Impact Physical Therapy of Banks
13590 NW Main St
Banks, OR, 97106
(971) 713-3960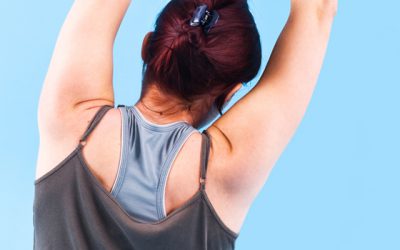 A recently published medical study on the role exercise plays in preventing the risk of prolonged back pain only reinforces the healing power movement has in our everyday lives – specifically when it comes to combating back pain – says physical therapist Kent Bond, PT, owner of Impact Physical Therapy of Hillsboro.
read more
Meet our team

Impact Physical Therapy of Hillsboro is a team of experienced, skilled Physical Therapists who genuinely care about helping each patient return to the highest possible level of function.