Your Physical Therapy Team
The entire staff at Impact Physical Therapy focuses on providing an atmosphere that is safe, friendly, dynamic and enjoyable. We consider it a privilege to provide physical therapy to you. Our goal is to get you "back in the game," whether it is work, family, sports or leisure activities.
Physical Therapists
Kent Bond, PT, MSPT
Nancy Causton, PT, MSPT
Marissa Loosli, PT, DPT
Laura Perry, PT, DPT, CSCS
Elizabeth "Betsy" Conley, PT
Support Staff
Make an appointment
Impact Physical Therapy of Hillsboro
4950 NE Belknap Court
Suite 107
Hillsboro, OR 97124
(503) 615-5969
- - -
Impact Physical Therapy of Banks
13590 NW Main St
Banks, OR, 97106
(971) 713-3960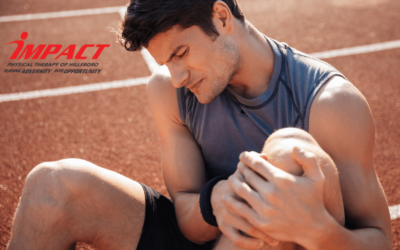 As a runner, consider this all-too-familiar situation: Halfway into a run, you feel a gradual ache begin to develop somewhere in one of your legs. Often, we runners tell ourselves, "It will go away in the next mile or two." And so, we keep running. But after two more...
read more