At Impact, we have the pleasure of working with a wonderful community of seniors. Many are looking to improve movement, manage pain, and optimize function. We place special emphasis on helping you achieve optimal function over the long term, not just when you're in need of repair.
Functional Wellness
Physical Therapists are experts in movement disorders and it is a lack of movement that is at the heart of many disabilities. Impact has developed evidence-based rehabilitation programs designed specifically to meet the needs of specific patient populations. Our functional wellness programs are a combination of physical therapy, fitness, and education. Impact specializes in serving the following:
Hip and Knee Program
Managing the rehabilitative needs of patients with degenerative conditions of the hip and knee. This includes patients whose goals is to avoid, postpone or recover quickly from joint replacement surgery.
Low Back Program
Managing the rehabilitative needs of patients with back pain for more than 1 year. This includes patients who have may or may not have had surgery, chiropractic care or physical therapy previously.
How it Works
The first step in an Impact Functional Wellness program is to be evaluated by one of our licensed physical therapists. After discussing your medical history, current limitations, and goals, your therapist will perform extensive tests and measures to determine the components of your program, your fitness level, and your rehab potential.
Whether your goal is to regain, maintain, or enhance your mobility, our clinical team is ready to help. Simply call (503) 615-5969 to schedule an appointment with an Impact physical therapist. Impact participates with most insurance companies and you do not need a prescription or referral to begin treatment.
"The Impact Team treat me like family – not as an injury, not as disabled, but as a whole, beautiful, capable, strong individual. I appreciate that they make me feel whole, even as I fight to gain strength and function in physical therapy."
Make an appointment
Impact Physical Therapy of Hillsboro
4950 NE Belknap Court
Suite 107
Hillsboro, OR 97124
(503) 615-5969
- - -
Impact Physical Therapy of Banks
13590 NW Main St
Banks, OR, 97106
(971) 713-3960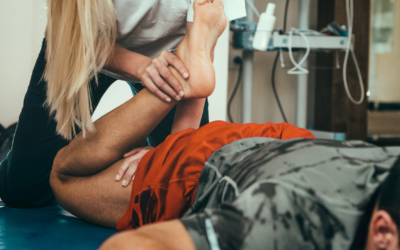 Here are 4 Ways that Physical Therapy can Help You 1. We can help prevent or improve chronic conditions including: Heart Disease, Diabetes, Obesity, Headaches, Cancer, Long Covid Physical Inactivity has been linked to various chronic conditions mentioned above....
read more
Meet our team

Impact Physical Therapy of Hillsboro is a team of experienced, skilled Physical Therapists who genuinely care about helping each patient return to the highest possible level of function.