Blood Flow Restriction Training
What is Blood Flow Restriction Training (BFRT)?
Training strategy involving cuffs placed around limbs during low-load exercise.
Artificially creates an anaerobic environment for the muscles to work in.
Allows you to challenge your muscles without lifting heavy weights that may strain your joints or nervous system.
How Does It Work?
Cuffs are placed at the top-most portion of a limb to restrict the venous return of blood from a muscle but allow fresh, arterial blood to enter the muscle.
This results in muscle swelling, therefore, stimulating your muscles to grow in size and strength more so than without the cuffs.
Research shows that BFRT can lead to:
Increased muscle mass
Increased muscle strength
Improved endurance (VO2 max)
Who Can Benefit from BFRT?
People recovering from joint surgery, especially after a joint replacement or ligament repairs
People recovering from bone fractures
People with joint problems such as arthritis or cartilage injury
People with disuse muscle loss
Make an appointment
Impact Physical Therapy of Hillsboro
4950 NE Belknap Court
Suite 107
Hillsboro, OR 97124
(503) 615-5969
- - -
Impact Physical Therapy of Banks
13590 NW Main St
Banks, OR, 97106
(971) 713-3960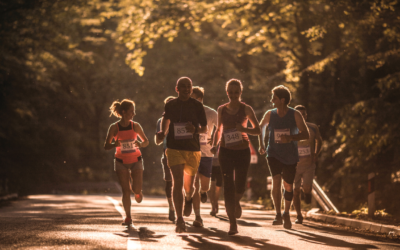 November brings on the cooler, wetter weather and gives us the reprieve from the hot summer months. This starts the cooler running season. Wet weather makes it a bit easier to breathe. The coolness can burn the lungs. You may be thinking about winning the upcoming...
read more
Meet our team

Impact Physical Therapy of Hillsboro is a team of experienced, skilled Physical Therapists who genuinely care about helping each patient return to the highest possible level of function.