Frequently Asked Questions

Q1: Why should I receive physical therapy?
A1: Physical therapy assists your body to make a complete recovery and restore you to full function. This is accomplished by designing a very specific treatment program for the injured area.
Q2: Will my physical therapy be covered by insurance?
A2: Most insurance providers cover physical therapy but may have restrictions. Some require a prescription from a physician ordering physical therapy. Others may give you a set limit on number of sessions you can have per year. Check with your insurance plan administrator or call our clinic (503) 615-5969 to check eligibility.
Q3: What Insurances accept Impact Physical Therapy?
A3: Impact Physical Therapy is contracted with most insurances, but we accept all insurances (including both Motor Vehicle Accidents and Workers Compensation). Please contact us at (503) 615-5969 regarding your specific insurance.
Q4: How much will physical therapy cost?
A4: We can give you an estimate of the cost and length of treatment after you have come in for your initial evaluation. Cost is dependent on the nature of the injury or condition and duration of treatment.
Q5: How many times will I need to come in?
A5: Visit frequency will be determined after the initial evaluation. The severity of your injury is one of the main factors when considering the treatment time that will be required.
Q6: Do I need a referral from my doctor before I can see a physical therapist?
A6: No, you can seek the services of a physical therapist without a prescription from a physician. In some cases your insurance provider requires a referral from a physician to cover your expenses. Please call the number on the back of your insurance card or contact our office at (503) 615-5969 to help you determine your insurance benefits.
Q7: Who can refer me to a physical therapist?
A7: Medical Doctors, Dentist, Chiropractors, Naturopathic Physicians, Nurse Practitioners, Acupuncturists and Osteopathic Doctors. This may be limited by your individual insurance. Please contact us at (503) 615-5969 regarding your specific insurance.
Q8: I want to go to Impact Physical Therapy and my doctor referred me elsewhere, can I choose my own Physical Therapist?
A8: Yes! You can choose your physical therapy provider even if you have a prescription for a different physical therapist. Bring your prescription with you to your first appointment and we will take care of the rest!
Q9: What should I bring to my first appointment?
A9: Documentation: The prescription from the doctor (if you have one). Expedite your initial visit by downloading and filling out our Patient Registration Forms ahead of time. Your health insurance card and a photo ID. Any additional reports related to the condition. (Ex. MRI, X-ray, etc.)
Q10: What should I expect at my first treatment session?
A10: First a Physical Therapist will evaluate your condition and formulate a treatment plan to meet your goals. The first session will last approximately one hour and following visits can range from 30 minutes to an hour in length.
Q11: What should I wear to my appointment?
A11: Wear comfortable, loose clothing and tennis shoes. We have a changing room available for your convenience. Please be conscious of wearing loose clothing around the area specific to your injury. Example: neck or shoulder injury, wear a tank top, knee or hip injury, wear shorts, etc.
Q12: Is the old saying "no pain, no gain" true for physical therapy?
A12:No, we try and make therapy as pain free as possible. There are certain conditions and surgical procedures that will cause pain and will not be pleasant, but part of the goal of therapy is to try and control and minimize your pain in order to facilitate healing.
Q13: What is pain?
A13: Pain is a neurological impulse and a protective mechanism that the body possesses. Pain is emitted during times in which the body is undergoing either internal or external stimulation that can be damaging to the tissues. For example, pain is emitted after tearing a tissue or breaking a bone in order to prevent the person from using that area of the body to protect from further injury. Pain also arises when nerve endings in a particular body segment are placed under pressure due to swelling/edema. In many cases most pain experienced in the clinic is due to left over swelling from injury/surgery or some type of muscle spasm.
Q14: Can I begin physical therapy if I'm seeing a chiropractor or other provider?
A14:Yes, physical therapy is effective in conjunction with treatment provided by other providers. We believe in communicating and working closely with your providers to optimize your recovery.
Q15: How do I schedule an appointment?
A15: Call (503) 615-5969 to schedule your initial evaluation. After the initial evaluation you can schedule future appointments at the front desk in the clinic or by calling or stop by our offices anytime.
Q16: Where can I find more information on physical therapy?
A16: Search the websites of the American Physical Therapy Association (APTA), as well as the local chapter, the Oregon Physical Therapy Association (OPTA). Our clinic is a member of both associations.
Make an appointment
Impact Physical Therapy of Hillsboro
4950 NE Belknap Court
Suite 107
Hillsboro, OR 97124
(503) 615-5969
- - -
Impact Physical Therapy of Banks
13590 NW Main St
Banks, OR, 97106
(971) 713-3960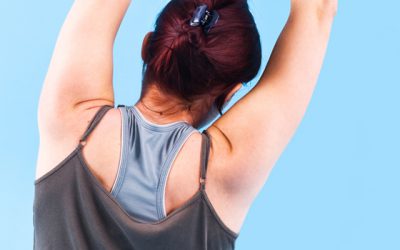 A recently published medical study on the role exercise plays in preventing the risk of prolonged back pain only reinforces the healing power movement has in our everyday lives – specifically when it comes to combating back pain – says physical therapist Kent Bond, PT, owner of Impact Physical Therapy of Hillsboro.
read more
Meet our team

Impact Physical Therapy of Hillsboro is a team of experienced, skilled Physical Therapists who genuinely care about helping each patient return to the highest possible level of function.