"The journey of a thousand miles begins with one step." -Lao-tzu
Robert Sallis, MD, family physician and sports medicine doctor with Kaiser Permanente states "Walking is the most studied form of exercise. Multiple studies have proven that it's the best thing we can do to improve our overall health and increase our longevity and function years."
Regular exercise is the best prescription for healthy aging, but fewer than 1 in 5 adults, 65 or older gets the minimal amount……2 ½ hours of moderate-intensity aerobic exercise/week is all that is necessary to receive a benefit. Walking briskly or cycling at a level where you can talk, but not sing will produce the necessary results.
A little goes a long way…
A 13-year study published in the American Journal of Preventative Medicine "showed 139,000 adults that walked 2 hours/week were 26% less likely to die early compared to sedentary people."
A study in the European Journal of Preventive Cardiology, "found older adults who exercised less than 30 min/day cut their risk of cardiovascular disease 14% compared to inactive people."
Other benefits of walking:
Energy booster
Decreases blood sugar
Mood enhancer
Decreases joint pain
Improved immunity
Improved muscle tone
Increased creativity
Decreased Alzheimer's Risk
Reduced risk of breast cancer
Decreased stress
Increased life/longevity
It does not take a costly gym membership or require expensive equipment or loads of time. Walking requires little investment but pays huge dividends!
Set yourself up for success
Start slowly and gradually increase your intensity, duration, and frequency.
Invest in some comfortable/supportive apparel and good supportive shoes. Gimre's Shoes can help you find the right pair of shoes for your feet.
4 Walking Trails around Hillsboro and Banks
Hillsboro/Washington county has some remarkable paths and trails to assist you with your walking enjoyment. Do not forget to nourish yourself after your workout.
Rock Creek Trail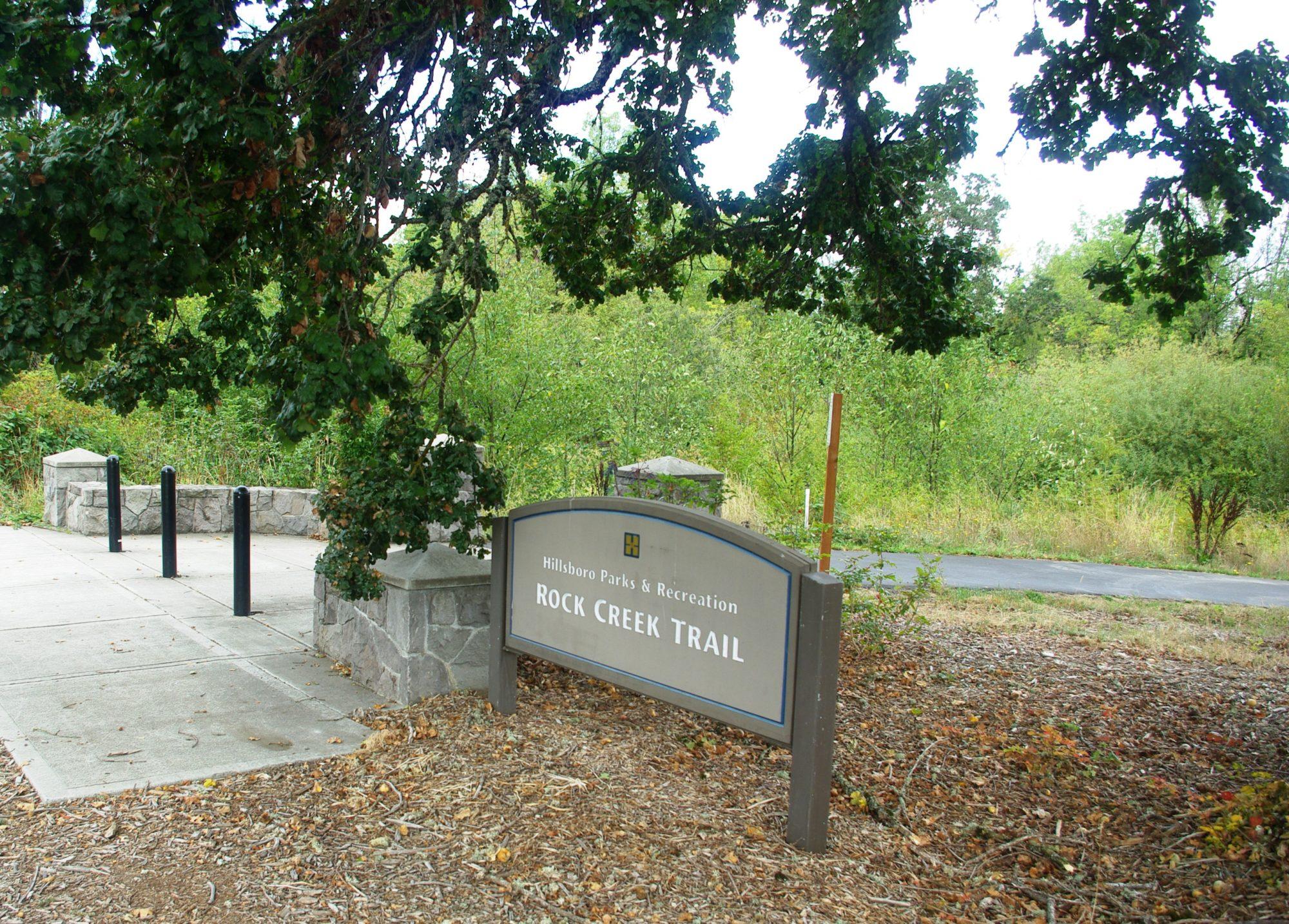 Rock Creek Trail is a 1.6-mile paved trail that goes from Rock Creek Boulevard to Orchard Park. Add an additional mile of walking within Orchard Park by doing the loop on the paved trail and boardwalk. You can also enjoy playing a quick round of disk golf on the 9-hole course. Refuel your body afterward at Rock Creek Corner or McBee's shakes crepes and cones.
Noble Woods Trail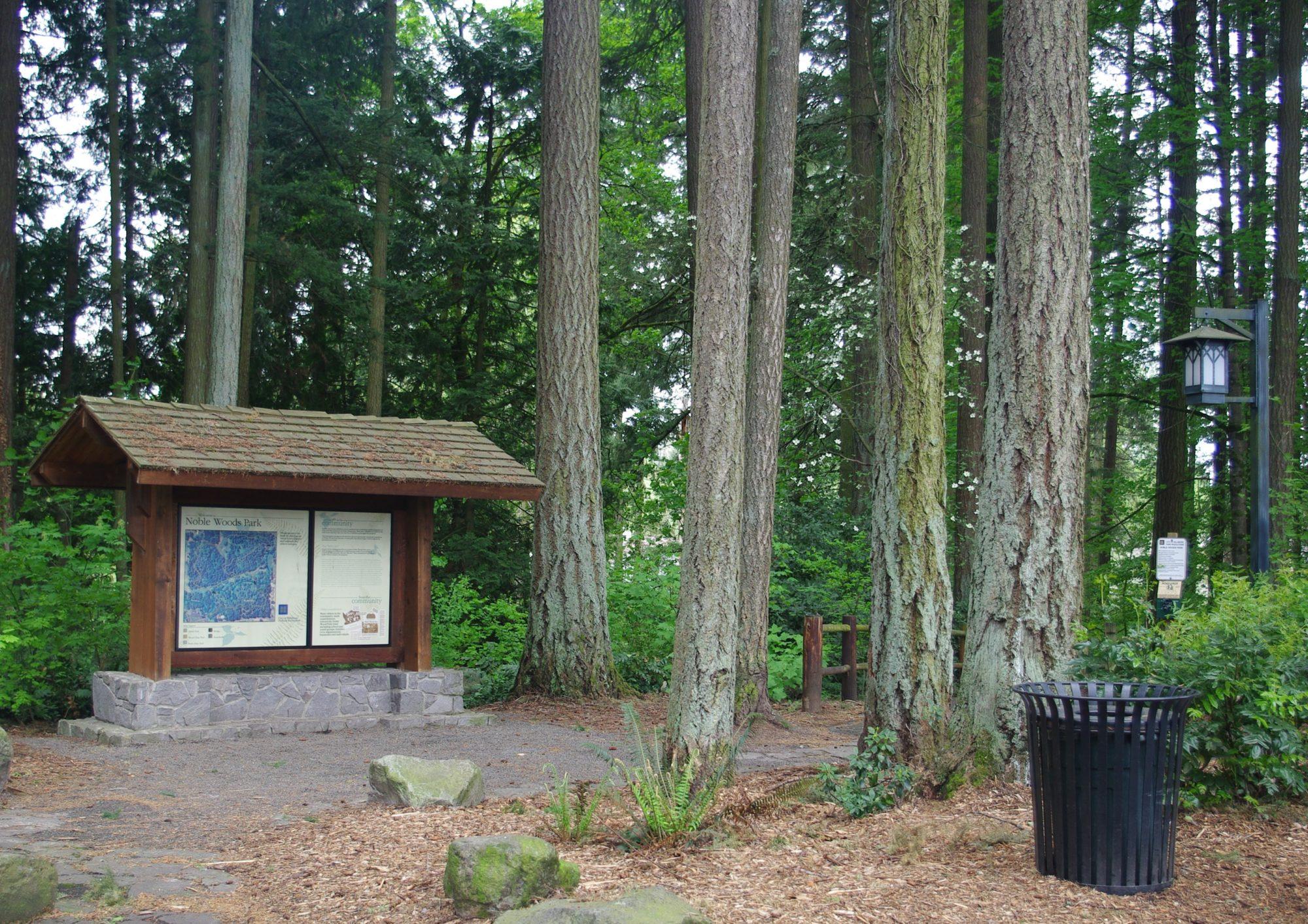 Noble Woods Trail is a 1.1-mile paved loop inside a 40-acre nature park that runs along Rock Creek. We love that it is a loop so that you can easily walk as many laps as you want and always be close to your car to drive to one of our favorite refueling spots afterward. Close by you will find Mazama Brewing, Coyotes Bar and Grill, and Hero Sushi.
Jackson Bottom Wetlands
Jackson Bottom Wetlands has several trails for you to choose from that are of varying difficulty and level of slopes. The trails are a mix of gravel, bark dust, packed earth, and wood chips. You can find the trail map at the link above to plan your walk ahead of time, or visit the visitor center and talk to one of the helpful guides. After hitting the trails at the wetlands we like to head up the road to the Cruise In Country Diner for a bite to eat.
Banks/Vernonia Trail