Your Physical Therapy Team

Hui En Gilpin, PT, DPT, CSCS
Physical Therapist
---
With a background in competitive sports and engineering, Hui En combines both to come up with a unique approach in treating her patients. She enjoys "puzzle solving" and applying it to the human body, and believes in education to help her patients understand their condition and learn to manage or prevent it themselves.
Hui En graduated from Walla Walla University with a Bachelor's in Engineering and Oregon State University with a Masters in Electrical Engineering prior to finishing her Doctor of Physical Therapy degree locally at Pacific University in 2011. She likes to treat the general orthopedic population with a particular interest in extremities (shoulder to hand and knees/ankles), as well as custom splint fabrication.
In her spare time, Hui En loves to spend time with her husband and new baby boy, while juggling rockclimbing, coaching the Stoneworks Junior Climbing Team and hiking/backpacking.
Hui En Gilpin, PT, DPT, CSCS is a physical therapist and certified strength and conditioning specialist with Impact Physical Therapy in Hillsboro, OR.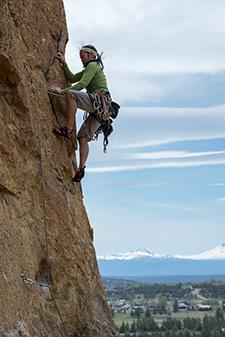 Favorite movie: All the Avengers and Marvel series
Why I live in Portland: Love the mountains
How I relax: Rock climbing or backpacking
The worst injury I ever suffered: Tore the labrum in my shoulder when I fell climbing
When I'm not at work: Spending time with my baby boy
Emails are for non-urgent communication only.
Please call our office at (503) 615-5969 for information regarding your appointment, including cancellations and rescheduling.
Make an appointment
Impact Physical Therapy of Hillsboro
4950 NE Belknap Court
Suite 107
Hillsboro, OR 97124
(503) 615-5969
- - -
Impact Physical Therapy of Banks
13590 NW Main St
Banks, OR, 97106
(971) 713-3960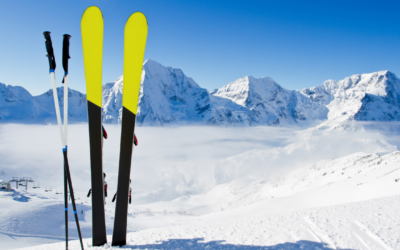 The snow is flying on Mt. Hood and we have had our first power day! This month, I wanted to go over some common skiing injuries and how to prevent them, and what to do if you get them! I'll start at your head and work my way towards your feet! Concussion There is a...
read more
Meet our team

Impact Physical Therapy of Hillsboro is a team of experienced, skilled Physical Therapists who genuinely care about helping each patient return to the highest possible level of function.