Your Physical Therapy Team
Laura Perry, PT, DPT, CSCS
Physical Therapist
---
Since high school, Laura has always had a special interest in human movement. "While teaching swim lessons, I realized how my knowledge and skill sets could teach someone a new ability that they never dreamed of achieving," she recounts. Before entering college, Laura decided to pursue a career in physical therapy so she could help people gain new skills or regain the ones they have lost.
Born and raised in Salem, Oregon, Laura moved to the Hillsboro area in 2009 to pursue this career goal. She received her Bachelor's of Science in Exercise Science at Pacific University in 2013. She graduated with her Doctor of Physical Therapy from Pacific University in 2016, earning top academic honors. Laura became a Certified Strength and Conditioning Specialist in 2015 to increase her ability to treat "athletes" of all ages and abilities.
Laura possesses a special interest in combining hands-on manual therapy techniques with effective stretching and strengthening exercises to help each person reach their physical therapy goals. "I want to give each of my patients a unique treatment plan that incorporates my assessment of the problem with their personal needs, schedules, and personalities," she says. Together, Laura and her patients work to make physical therapy fun yet effective.
Favorite movie: Pride & Prejudice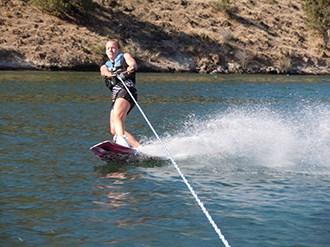 Book I am reading now: Boys in the Boat
My favorite sports moment: Jason Lezak out-touching the competition in the 4 x 100 m men's freestyle swimming relay at the 2008 Beijing Olympics.
Why I live in the Hillsboro/Beaverton area: Because my husband is from Hillsboro. But I love the "up and coming" atmosphere of this area
How I relax: Lifting weights, running, and boating
When I'm not at work: You'll find me visiting with family in Salem or at the Oregon coast
The best advice I ever got: "Whether you think you can or think you cannot, you are right." – Henry Ford
Emails are for non-urgent communication only.
Please call our office at (503) 615-5969 for information regarding your appointment, including cancellations and rescheduling.
Make an appointment
Impact Physical Therapy of Hillsboro
4950 NE Belknap Court
Suite 107
Hillsboro, OR 97124
(503) 615-5969
- - -
Impact Physical Therapy of Banks
13590 NW Main St
Banks, OR, 97106
(971) 713-3960
Buckle your chin straps. America's favorite sports pastime is underway, and at its highest level more than 205 million fans are expected to tune in to watch the world's hardest-hitting athletes square off week in and week out. And once again, despite who overachieves...
read more
Meet our team

Impact Physical Therapy of Hillsboro is a team of experienced, skilled Physical Therapists who genuinely care about helping each patient return to the highest possible level of function.