Your Physical Therapy Team
Jessica Shiyomura, PT, DPT
Doctor of Physical Therapy
---
Jessica is from Lemoore, California which is a small town in Central California. She participated in school sports, but spent most of her extracurricular time competing in gymnastics and cheerleading. She even competed in gymnastics at the California Junior Olympics at the age of 12. She was also a cheerleading and tumbling coach during high school and college.
In high school, she decided to pursue a career in physical therapy after she enrolled in a student athletic training class providing treatment to the Lemoore High School athletes. She received her Master of Physical Therapy Degree and Doctor of Physical Therapy degree from California State University, Fresno. During and after physical therapy school, she volunteered for a power wheelchair soccer team when they played against other California power wheelchair soccer teams. By volunteering for the Central Valley Ghostriderz, she was able to coach athletes in power wheelchairs that have disorders such as spinal cord injuries, cerebral palsy, or muscular dystrophy.
Jessica has been continuing her physical therapy education by enrolling in courses to gain additional knowledge on manual therapy and fascial movement techniques in order to provide exceptional care to her patients. Jessica is certified in ROCKTAPE FMT Basic (kinesiology tape), ROCKTAPE FMT Blades (IASTM tools), Smart Cuffs Level 1 Blood Flow Restriction Certification, and Certified Yoga Instructor (CYT-200) which allows her to provide different treatment techniques to her patients. She enjoys working with a wide range of patient populations and strives to help her patients return to their desired level of function. Her clinical experience includes treating patients with acute and chronic injuries as well as pre and post-operative care. She also incorporates education into her treatment sessions to help her patients understand their recovery process.
Jessica moved up to Oregon in 2014 with her fiance as he is pursuing a career in Optometry. Outside of work, Jessica enjoys spending time with her fiance and their Standard Poodle, Frank, while they visit local wineries, go hiking and participate in stand up paddleboarding.
Favorite Movie: Hitchhiker's Guide to the Galaxy
Favorite Book: Harry Potter Series
Favorite Sports Moment: Kerri Strug landing an unforgettable vault on an injured ankle to help the U.S. win its first Olympic gold medal in the team gymnastics competition at the 1996 Summer Olympics.
Favorite Activity Outside of Work: Stand up paddle boarding with her fiance and Standard Poodle.
How I Relax: Cuddling on the couch
Favorite Quote: "A dog is the only thing on earth that loves you more than he loves himself." – Josh Billings
Emails are for non-urgent communication only.
Please call our office at (503) 615-5969 for information regarding your appointment, including cancellations and rescheduling.
Make an appointment
Impact Physical Therapy of Hillsboro
4950 NE Belknap Court
Suite 107
Hillsboro, OR 97124
(503) 615-5969
- - -
Impact Physical Therapy of Banks
13590 NW Main St
Banks, OR, 97106
(971) 713-3960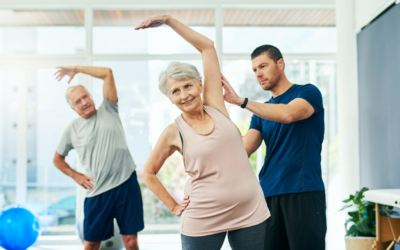 Check your Exercise Form Quality matters. We consider this simple concept when purchasing a new automobile, house, or any other major purchase. Quality over quantity also is important when exercising to reduce your pain or improve your strength. It is essential to...
read more
Meet our team
Impact Physical Therapy of Hillsboro is a team of experienced, skilled Physical Therapists who genuinely care about helping each patient return to the highest possible level of function.