Your Physical Therapy Team
Betsy Conley, PT, ATC
Physical Therapist
---
"The allure of physical therapy for me is enabling patients realize their full potential"
Betsy has worked in many settings from Division 1 athletics to hospital based outpatient physical therapy, each person's potential may be different but she believes her job is to help them realize theirs.
Betsy started her career as an Athletic Trainer at both Oregon State University and the University of Washington after graduating from University of Arizona with a master's degree in Athletic Training. She then completed her physical therapy schooling at the University of Washington.
Continuing education coursework has included MDT credentialing from the McKenzie Institute as well as a combination of manual therapy technique, functional strengthening and biomechanics course work. Betsy greatest area of experience and interest include foot/ankle, knee and shoulder biomechanics and treatment as well as post-operative rehabilitation.
Betsy and her husband, Jim, have 2 adult children. When she's not at work Betsy enjoys playing golf, walking, hiking, reading. She is currently working on returning to running after a few injury setbacks, with the goal of completing her 2nd ½ marathon next fall.
Favorite movie: Can't pick just one: Memento, Lion King, Moulon Rouge
Favorite Book: Little House on the Prairie
Favorite Sports moment: Watching my kids play soccer
When I'm not at work: Watching sports, playing golf with my husband
Best Advice I ever got: Treat others as you would like to be treated
Emails are for non-urgent communication only.
Please call our office at (503) 615-5969 for information regarding your appointment, including cancellations and rescheduling.
Make an appointment
Impact Physical Therapy of Hillsboro
4950 NE Belknap Court
Suite 107
Hillsboro, OR 97124
(503) 615-5969
- - -
Impact Physical Therapy of Banks
13590 NW Main St
Banks, OR, 97106
(971) 713-3960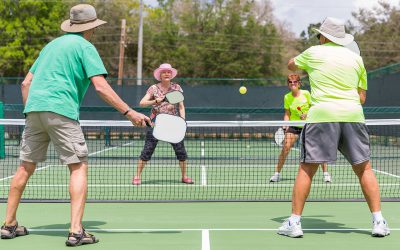 As one of the fastest growing sports in America, pickleball has something to offer all ages and abilities, from fitness and competition to just plain fun on the court, says Hillsboro physical therapist Nancy Causton. "Because of the small court size and the speed at...
read more
Meet our team

Impact Physical Therapy of Hillsboro is a team of experienced, skilled Physical Therapists who genuinely care about helping each patient return to the highest possible level of function.